Useful Links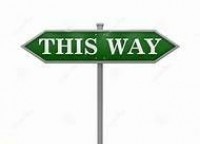 1. Walking Football Governing Bodies
There is more than one organisation in Great Britain, claiming to be the sport's governing body.  All of them were newly started in different regions as the sport developed and none are more than six or seven years old.  In the last couple of years the English FA have also become involved but there are huge regional variations in how 'far along' the game is with regards to leagues and tournaments, Cornwall is a bit late in coming to the party.
Set out below you will find links to some of the organisations who each claim to be the governing body of the game.  They all have slightly different systems in place and ideas for taking the sport forward and we in Cornwall can learn from their mistakes and take the best bits they have developed to make us a national force for good in Walking Football.
Troon AFC are proud to have two of its members on the newly formed  Cornwall FA Committee for Walking Football.
Health and Wellbeing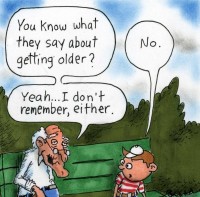 Staying Happy and Healthy is Important 
It's all to easy to sit at home all day and become chair bound and getting physically and emotionally weaker and more isolated. We believe that Walking Football is part of the answer but it takes more than that. 
We all need to be proactive about our health and well being. We are 'fighting the tide' and have to get as physically and mentally tough as we can.
Being of a 'certain age' means that sometimes we find talking about health and emotional wellbeing quite difficult. Below you will find some links to pages which you might find useful. We are not endorsing any sites or products, just giving our wonderful community a choice and voice. 
So let's start with the really important stuff...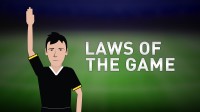 2. Walking Football Rules!
There is no one set of Walking Football Rules which covers all the clubs in the UK.
At Troon AFC we play to FA Rules but WFA principles and refereeing standards (Chris is the only qualified WFA Tournament Referee in Cornwall).
Rules of Walking Football 
The FA National Laws of the Game   click here
FA Laws (Simplified Version)     click here
The WFA Rules of Walking Football.   click here 
The WFA Rules of Walking Football (Simplified Version).     click here

What happens at a walking Football session?
This is your Walking Football Coach - Chris Jones
When you come for the first time, allow yourself an extra few minutes to find us and then an extra few minutes to register.  If you plan to arrive at about 5:45pm you'll have plenty of time.
When you get here you'll be greeted by our Head Coach, Chris and by Sarah who will get you all registered and settled in.  (Sarah is our Club Secretary and Welfare Officer).
3. Useful links for Walking Football
FA Laws of the Game -Simplified 
Troon AFC Walking Football

Welcome to Troon AFC Walking Football 
We are a Walking Football club based in Troon, Cornwall. Our ethos is: Fun, Friendship, Fitness, Fair Play and Footie.....oh and banana cake! Come and join us to find out why. 

What would you like to find out first?  Use the lovely stripy Menu button in the top corner if you're on a smart phone; or use the tabs at the side; or click one of the friendly links below...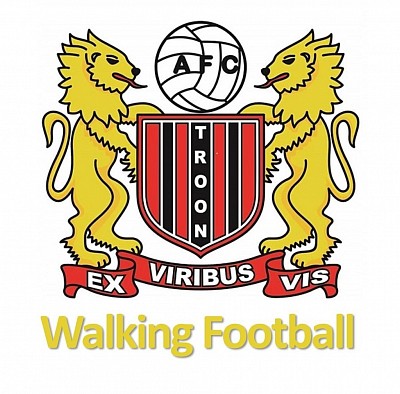 We Only Do Positive
4. Money 
All subs go into the main Troon AFC account. The club then pays our insurance and facility hire. We are volunteers and take no money from the club. Not even travel expenses!
So please remember...we are doing our best, we are unpaid volunteers and just trying to make OUR club a happy and positive place. Oh. And play a bit of footie!⚽
5. Club Documents 
Here you will find links to our club documents and important info about how the club works. 
(These will open in your Google Drive. Use the Contact Us form if you'd like us to email a copy)
Code of Conduct      click here
Health and Safety Advice    
Constitution/ Mission Statement     
Have A complaint?     click here 
Safeguarding     
Player Profile Pro Forma     click here
WF Handbook     click here 
2022/2023 Sign Up Form    Click Here
Tell Us What You Think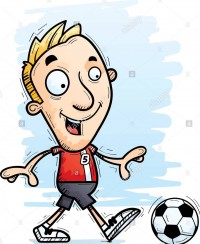 Troon AFC Walking Football Would Love To Hear Your Views and Opinions 
Leave a comment below to tell us what you think about our club.
Are you made to feel valued and welcome?
Are the sessions fun?
Do you feel that your physical and mental health are helped by coming along?
Is it value for money?
Would you recommend us?
Stars out of five ⭐️⭐️⭐️⭐️⭐️?
What could we do better?
Steve
Came along for the first time Wednesday 12th January 22 and what a great warm welcome. Very friendly, encouraging group of people. Very well organised by Chris
Mike H
Had my first session last night at Pool Academy. Everyone was very warm and inviting. The standard of skills was good and we had some great games. Everybody goes at their own ability and speed but nevertheless it is a good, healthy, low impact work out and I was ready for bed after it! Chris and Sarah are well-organised, knowledgeable about the game, efficient and also very engaging. I'm 45 yrs old with some underlying health issues and I thoroughly enjoyed not just the footy but the company too. Great to meet with men and woman of all ages. See you next week!!
Paul k
Back training with Troon AFC walking football last night, indoors at Pool school, for the first time in 20 months and had a great time. It was as enjoyable as I remembered. I felt really welcomed back with the group there was a good atmosphere with familiar and new faces attending.
A big thanks to Chris and Sarah for their organising, enthusiasm and continued hard work for the club.
Highly recommend these sessions.
Craig Nicholls
What a great club and friendly lot. At my first session (free) last week I was made to feel truly welcome and an aged old friend, it was as if I'd known everyone for years. Some fantastic and really inspirational older chaps that put me to shame and encouraged me to stick at it, which I will be doing!! See you next week guys for more fun, comradery and exercise.
steve
Hi. Turned for for the first time on Monday 24 May 2021 and thoroughly enjoyed it. Have told others and one or two seem keen.
Just got to get used to not running but walking.
Weather permitting, will be a regular.
Clive Fowkes
Great to be back, very enjoyable. Thanks to the organisers. Can't wait for games to start
paul M
great social and physical workouts on Thursdays. a well run club and a pleasure to be part of
John S
Finished playing many years ago and then had to have a new hip, started about a year ago and really enjoying it , its great for fitness and to meet new friends but also for me it gave me the belief I could carry on playing the sport I love, and as the wife says (it get's me out the house for one night a week ) very well run by Chris and Sarah and caters for all ages and abilities and a very friendly atmosphere , Would recommend it to anyone
Clive F
My first night at WF on 19/02. Great session everyone helpful and friendly. Don't knock it til you try it. It's faster than you think.
Paul J
"Living in Essex and playing for an over 65ss in Harlow. I was recovering from surgery. I was staying with family in Helston and noticed Troon AFC on Google. I contacted Chris and was invited along. I must say that Troon WF organisation is 2nd to none. As a stranger from London what impressed me was the friendly reception I received, and then how well the club is organised. I'm not surprised they have potential England players and hopefully I can share my experience with my home club (Paringdon Pirates Harlow) , with a veiw to improve our training methods. "
Eddie
Absolutely no judgment of age or ability, just turn up, enjoy the game
Geoff
Happy anniversary guys well done


Margaret
Well done to all but especially Chris and Sarah. You are very bright stars in many people's lives. :))
Caroline
Happy 1st anniversary, onwards and upwards. Xx

Simon
You both run a fantastic club, we are lucky to have such a great friendly club to be able to take part in our walking football, I dont no about anyone else but walking football is the highlight of my week , thanks to the both of you for making this happen,not just for me but everyone who attends.
Stephan
Joined on the first day having never played football and thoroughly enjoy every session. Learning to play as a team with the main ethos to keep fit physically as well as mentally. Highly recommended for interactivity with fellow walking footballers. Five star for the training sessions and the company off all.