What happens at a walking Football session?
This is your Walking Football Coach - Chris Jones
When you come for the first time, allow yourself an extra few minutes to find us and then an extra few minutes to register.  If you plan to arrive at about 5:45pm you'll have plenty of time.
When you get here you'll be greeted by our Head Coach, Chris and by Sarah who will get you all registered and settled in.  (Sarah is our Club Secretary and Welfare Officer).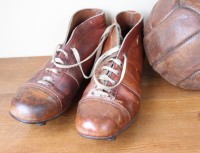 What Happens at a Walking Football Session?
The format of our sessions is generally the same every week.  It goes something like this:
5:45pm -6pm    Check in and get ready
6pm-6:20pm    Group gentle warm up
6:20pm-6:40pm    Drills and skills training
6:40pm-7pm    Short (3min) matches with focus on what was learned in the drills
7pm-7:05pm     Have a quick break and drink some water
7:05-7:45pm     Longer matches (10 mins) 
7:45pm-7:55pm    Group cool down and stretches
7:55-8pm    Messages and any certificates earned
8pm Finish and go home 
What is Walking Football?
Walking football is different to regular Association Football in many ways and is aimed at the over 50's age group. Many tournaments are now catering exclusively for the over 60's age group.
It has very specific rules that outlaw all running and allows no contact between players. Over-head height restrictions and indirect free kicks ensure that the sport is played safely with full consideration to the participants' age.
Teams are either 5 or 6-a-side. As a result of these rules, games are played at a slower pace,   thus reducing the threat of pain, discomfort and injury, with players briskly walking through matches. This allows people who have loved the sport all their lives to once again safely get back to playing and also introduces the sport to people who perhaps have never considered playing before.
Where You Can Find Us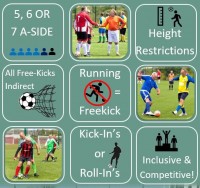 When, What, Where and How Much?


Every Wednesday  6-8pm (Except Christmas week). Indoors at Pool Academy. (Map and address below)
Wear comfortable clothes and trainers. Bring a drink and any emergency meds you might need (inhalers etc). 
The session runs for two hours. You can come for any one hour or both hours.
Your session will cost £5.
You can pay with cash or make a contactless card payment. 
AND 
Every Friday 7-8pm  outdoors at Camborne College.  (Map and address below)
Wear comfortable clothes and trainers or molded studs. Bring a drink, coat, hat and any emergency meds you might need (inhalers etc) all in a rain proof bag. 
The session runs for one hour. 
Your session will cost £5.
You can pay with cash or make a contactless card payment.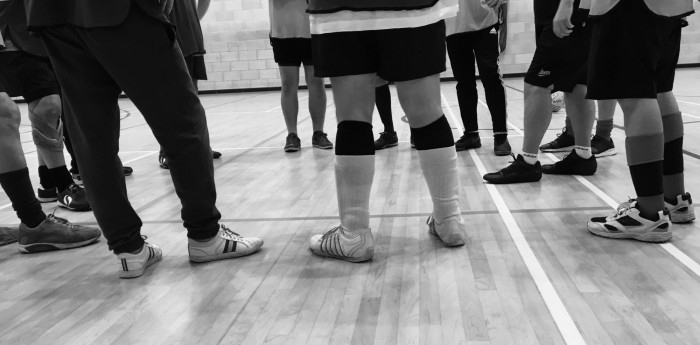 Health and Wellbeing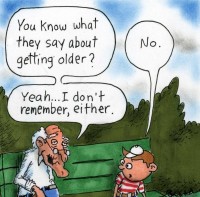 Staying Happy and Healthy is Important 
It's all to easy to sit at home all day and become chair bound and getting physically and emotionally weaker and more isolated. We believe that Walking Football is part of the answer but it takes more than that. 
We all need to be proactive about our health and well being. We are 'fighting the tide' and have to get as physically and mentally tough as we can.
Being of a 'certain age' means that sometimes we find talking about health and emotional wellbeing quite difficult. Below you will find some links to pages which you might find useful. We are not endorsing any sites or products, just giving our wonderful community a choice and voice. 
So let's start with the really important stuff...
Contact us 
Have a question? Want to know more?
Fill in the form below and we'll get back to you dreckly...or even sooner!
We are Troon AFC Walking Football, Cornwall. Check in here, for up to date information or look at our Home Page to find out more. 

THURSDAY....Lanivet Arrangements ***IMPORTANT UPDATES. PLEASE READ ***
This message today from the event organiser  as thunder and lightning is forecast for Sunday....
"Hi All Just a quick heads up - given the likely hood of bad weather over the weekend a decision will be made tomorrow as to whether or not the Festival will go ahead.Please check emails Friday pm KRs Kev"
PLEASE ARRIVE 10:15-10:30AM. MEET PITCHSIDE. 
Team Shirts will be given out at the venue. (And collected back on the day). Wear black joggers or shorts, black socks and your black, gold or red Troon shirt (if you have one) to arrive. 
NB If you need black shorts, socks or shin pads, please let us know before Friday 
Bring shin pads, a drink, a raincoat, hat, gloves, extra jumper to put on between matches, snacks and boots for grass.
The following have been found useful in the past : a packed lunch, big umbrella, a chair. There is no shelter near the pitch. 
Meet at Lanivet One for All community centre.  

Carters Parc, Rectory Road, Lanivet
Bodmin, PL30 5HG
https://www.lanivetparishcommunitycentre.co.uk/
One For All, Lanivet Parish Community Centre
01208 832684
https://goo.gl/maps/TbwPD6zXu2y7eYvRA
Rules for the tournament....

Game time was set at 15minutes per Match - Matches would be played on grass, 3 pitches would be available and teams would be divided into 3 groups. All Matches would start at 11am prompt.
 Teams advised to arrive at 10.30am to avoid delays. The estimated finish time 1pm -2pm
Pitches would be 25m x 50m – and goals 12ftm x 6t
There would be no 60 plus group due to lack of support.
Matches would be played to FA rules
Shin Pads to be worn.
Sanctions would apply to infringements as in 1st offence verbal warning – 2nd Office Blue Card 3rd Offence 2 min sin bin
Players – Six Aside, unlimited Subs.
Age Limit was set at 50 plus ******IMPORTANT ***** THIS AGE LIMIT IS A CHANGE FROM THE ORIGINALLY PUBLISHED CRITERIA AND WILL AFFECT OUR TEAMS. WE ARE SORRY TO SAY THAT THE AGE GROUPS HAVE SADLY BEEN CHANGED AT THE REQUEST OF ST AUSTELL. TEAMS ARE THEREFORE CHANGED. HUGE APOLOGIES TO WILL AND LUKE WHO WILL NO LONGER BE ABLE TO PLAY 😒
Troon Tigers
Dave m (C)

John m
Terry
Paul
Simon 
Dave Sh  (ref)
Rob
Malcolm
Troon Titans

Clive (C)
Geoff 
John H
Noel
Graham
Eddie (ref)
Lin
Anne