Where You Can Find Us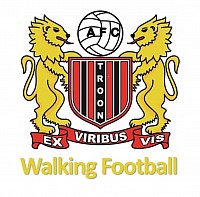 Our Summer Home 
During the summer and on some specific special days, you will find us at Troon AFC Grouter Park, Croft Common, Troon TR14 9HT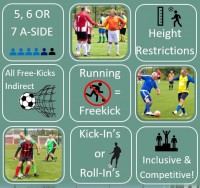 When, What and How Much?


Every Monday  6-8pm (Except Christmas week)
Wear comfortable clothes and trainers. Bring a drink and any emergency meds you might need (inhalers etc). 
The session runs for two hours. You can come for any one hour or both hours.
Your session will cost £5.
You can pay with cash or make a contactless card payment. 
What happens at a walking Football session?
This is your Walking Football Coach - Chris Jones
When you come for the first time, allow yourself an extra few minutes to find us and then an extra few minutes to register.  If you plan to arrive at about 5:45pm you'll have plenty of time.
When you get here you'll be greeted by our Head Coach, Chris and by Sarah who will get you all registered and settled in.  (Sarah is our Club Secretary and Welfare Officer).
We are Troon AFC Walking Football, Cornwall. Check in here, for up to date information or look at our Home Page to find out more. 

St Day Tournament is ON
***LATEST DETAILS ***
We have had it confirmed today that the St Day event WILL be taking place this Saturday 31st July at St Day Football Club.

The following people have said that they are able to attend. (If you are now not able to attend please let us know ASAP so that we can sort teams). 
Barrie
Clive
Dave S
Eddie
Graham
James
Lin
Noel
Paul
Peter M
Steve 
Terry
Will
If your name is not on the list and you'd still like to play, it's not too late so please let us know ASAP.
We will be bringing kit ( shirt, shorts, socks) for everyone to change into on the day but you may wish to bring your own black shorts and socks. 
The surface is grass so moulded studs, Astros or trainers are permitted. You will also need shin pads. If you haven't got any please let us know so we can sort some for you.
Please also bring any medication you may need, a snack and plenty of drinks. Check the weather forecast for any other needs ie suncream, hat, raincoat, thermals!!!
Address
St Day Football Club
7 Vogue Terrace
St Day
Redruth
TR16 5NQ
Health and Wellbeing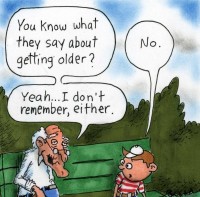 Staying Happy and Healthy is Important 
It's all to easy to sit at home all day and become chair bound and getting physically and emotionally weaker and more isolated. We believe that Walking Football is part of the answer but it takes more than that. 
We all need to be proactive about our health and well being. We are 'fighting the tide' and have to get as physically and mentally tough as we can.
Being of a 'certain age' means that sometimes we find talking about health and emotional wellbeing quite difficult. Below you will find some links to pages which you might find useful. We are not endorsing any sites or products, just giving our wonderful community a choice and voice. 
So let's start with the really important stuff...