Upcoming Session Dates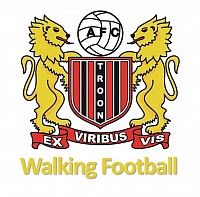 Here are the next few training dates. Please check in here frequently in case of changes  
We are currently training outdoors at Grouter Park TR14 9HT 6-8pm every Wednesday from May to October  (£5)
Friday Training outdoors at Camborne College Astro 6-7:30pm  (£5). USE THE CHURCH ROAD ENTRANCE AND FOLLOW MAP  ON OUR 'WHERE.....' PAGE.  
UPDATE: PLEASE BE BE AWARE…FRIDAY TRAINING IS NOW ONLY FOR THOSE PEOPLE WHO ARE MAKING THEMSELVES AVAILABLE FOR TOURNAMENT OR LEAGUE SELECTION. If you train with us and play for another team competitively, please only attend on Wednesdays  


Summer Subs: Over the summer your subs will work like this... you will pay £5 for the first session in the week you attend and only £3 for the second session in a week.  So if you come on Wednesday and Friday, you will only pay the reduced rate of £8.
Upcoming sessions :
Weds 31st  Footie and cream tea. Everyone invited 😊
Friday 2nd June 7-8:30pm.  Venue TBA
Weds 7th June Grouter Park 6-8pm
Fri 9th June Cornwall College 7-8:30pm
LEAGUE DAY 11TH JUNE AT CORNWALL COLLEGE, TIME TBA
Weds 14th June Grouter Park 6-8pm
Fri 16th June Cornwall College 7-8:30pm
Weds 21st June Grouter Park 6-8pm
Fri 23rd June Cornwall College 7-8:30pm
Weds 28th June Grouter Park 6-8pm
Fri 30th June Cornwall College 7-8:30pm
Weds 5th July Grouter Park 6-8pm
Fri 7th July Cornwall College 7-8:30pm
  LEAGUE DAY 9TH JULY AT CORNWALL COLLEGE, TIME TBA  

Weds 12th July Grouter Park 6-8pm
Fri 14th July Cornwall College 7-8:30pm
Weds 19th July Grouter Park 6-8pm
Fri 21st July Cornwall College 7-8:30pm
Weds 26th July Grouter Park 6-8pm
Fri 28th July Cornwall College 7-8:30pm