FIRST AID AND PHYSIOTHERAPY FOR FOOTBALL
How to Save a Life on the Football Pitch and How to Prevent and Treat Injuries
 Here you will find lessons on how to save a life on the football pitch as well as advice on how to prevent injury to yourself and others.
Walking football is a sport and we are all of a certain age.  Injuries WILL happen and so its best to be prepared.  Fortunately, injuries are rare but do you know what exercises you can do to ease different niggles, aches and pains in your own body?  Would you know what to do if someone had a heart attack on the pitch; broke a bone; passed out from low blood sugar or had a asthma attack?
In this education zone, you will learn how to keep yourself mobile and how to provide immediate and temporary first aid until help arrives.
Click here to watch videos of simple exercises you can do at home... Even if you're unfit, over 50 or disabled....so no excuses!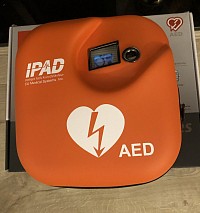 Teach yourself first aid