Useful Links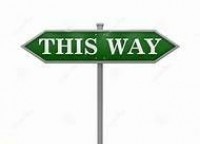 1. Walking Football Governing Bodies
There is more than one organisation in Great Britain, claiming to be the sport's governing body.  All of them were newly started in different regions as the sport developed and none are more than six or seven years old.  In the last couple of years the English FA have also become involved but there are huge regional variations in how 'far along' the game is with regards to leagues and tournaments, Cornwall is a bit late in coming to the party.
Set out below you will find links to some of the organisations who each claim to be the governing body of the game.  They all have slightly different systems in place and ideas for taking the sport forward and we in Cornwall can learn from their mistakes and take the best bits they have developed to make us a national force for good in Walking Football.
Troon AFC are proud to have two of its members on the newly formed  Cornwall FA Committee for Walking Football.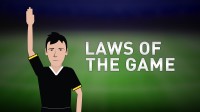 2. Walking Football Rules!
There is no one set of Walking Football Rules which covers all the clubs in the UK.
At Troon AFC we play to FA Rules but WFA principles and refereeing standards (Chris is the only qualified WFA Tournament Referee in Cornwall).
Rules of Walking Football 
The FA National Laws of the Game   click here
FA Laws (Simplified Version)     click here
The WFA Rules of Walking Football.   click here 
The WFA Rules of Walking Football (Simplified Version).     click here

3. Useful links for Walking Football
FA Laws of the Game -Simplified 
4. Money 
All subs go into the main Troon AFC account. The club then pays our insurance and facility hire. We are volunteers and take no money from the club. Not even travel expenses!
So please remember...we are doing our best, we are unpaid volunteers and just trying to make OUR club a happy and positive place. Oh. And play a bit of footie!⚽
5. Club Documents 
Here you will find links to our club documents and important info about how the club works. 
(These will open in your Google Drive. Use the Contact Us form if you'd like us to email a copy)
Code of Conduct      click here
Health and Safety Advice    
Constitution/ Mission Statement     
Have A complaint?     click here 
Safeguarding     
Player Profile Pro Forma     click here
WF Handbook     click here 
2022/2023 Sign Up Form    Click Here
2022 AGM Outcomes 
Key:
✅= Completed 
📝 = in process of setting up a club email address 
❌ No action yet 
1. 50s coordinator...Dave Sh✅
2. 60s coordinator...Geoff and Dave Sh. ✅
3. 70s coordinator... Colin ✅
4.  Ladies coordinator... None at present..Still open to volunteers (doesn't need to be a lady) 📝
5. Social Coordinator ... Dave H✅
6. Internationals Coordinator ... None at present. Survey complete.
4 players indicated that they would be happy to travel abroad at this stage and so we will not be pursuing this further this year. ✅
7. Troon AFC main  committee member...Ann✅
8. Volunteers for 'Friends of Troon' to help with events and jobs at the main Club...None at present ❌
9. League Coordinator.. Dave Sh ✅
10. Update to our Privacy and Contacts policies. There will be new slip to sign giving permission for your contact details to be used by coordinators to see who is available for the specified event. ✅
11. First Aid Training Update. First aid training will hopefully be rolled out in the autumn ✅
12.  FA Committee rep...Peter Har ✅
AOB
1. Following input and discussions at last nights meeting it has been agreed that Fridays sessions at Cornwall College will now only be open to players able and willing to represent Troon in competitive fixtures such as leagues, tournaments and festivals ie mainly aged 50+.✅
Mondays sessions will remain as normal for  everyone. ✅
2. To start organising a 40+ women only session for Friday evening to run parallel with the tournament training, on another pitch. ✅
We have advertised on fb, online and with leaflets in the local community. So far two training sessions have been held ✅