Where You Can Find Us 
Our Summer Home 
During the summer and on some specific special days, you will find us at Troon AFC Grouter Park, Croft Common, Troon TR14 9TH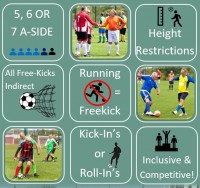 When, What and How Much?


Every Tuesday 6-8pm (Except Christmas week)
Wear comfortable clothes and trainers. Bring a drink and any emergency meds you might need (inhalers etc). 
The session runs for two hours. You can come for any one hour (£3) or both hours (£5). You can pay with cash or make a contactless card payment. 
What happens at a walking Football session?
This is your Walking Football Coach - Chris Jones
When you come for the first time, allow yourself an extra few minutes to find us and then an extra few minutes to register.  If you plan to arrive at about 5:45pm you'll have plenty of time.
When you get here you'll be greeted by our Head Coach, Chris and by Sarah who will get you all registered and settled in.  (Sarah is our Club Secretary and Welfare Officer).
We are Troon AFC Walking Football. Check in here, for the most up to date information or look at our Home Page to find out more. 

January 2021 -Update
Another year for walking football...eventually.
It's been a sad start to the year for many but we're still here,  As far as we know all of our lovely walking football family are fit and well.  Feel free to check in and update us all as to your doings!  
We are currently hoping that after this lockdown, maybe April time, it will be light enough to start outdoor sessions again, in the evening. Obviously this is all 'depending' but we do have a plan and we are intending to start back as soon as we feel its safe to do so.
The FA have not updated their guidance to us since the start of December but they have issued more guidance on the rules of WF for refs to follow. 
The Cornwall WF committee are not meeting at present so there are no tournaments planned for 2021 and all of the WFA, IWFF and Welsh WF tournaments have been cancelled and are pending new dates.
We will post here when we have news but otherwise we are just living quietly and waiting for everyone to get vaccinated....we were even thinking that given the order people will be vaccinated, walking football should be the first sport to be able to fully resume in the country!
Safe safe everyone.
Troon AFC Walking Football Merchandise 
Player Profiles
Guess Who This Is....
Favourite Playing Position: MidField
Favourite club as a child: Leeds Utd
Favourite ever player: Johnny Giles
Most memorable match: Brazil 4 - Italy 1 in the Mexico 1970 World Cup Final
Favourite other sport to play or watch: Cricket to play, boxing to watch
Favourite other sportsperson: Jeff Thomson
Favourite Food or Drink: Roast dinner with coffee and lager
Favourite TV/Movie: Saving Private Ryan
Favourite Song/Group/Singer: House of the Rising Sun by The Animals and anything by Roy Orbison
Dream Walking Football Team
(I have chosen players with the best ball control and finding the net)
1. GK: Gordon Banks
2. Johan Cruyff
3. Eden Hazard
4. Lionel Messi
5. George Best
Sub: Jimmy Greaves
Manager: Pep Guardiola
Health and Wellbeing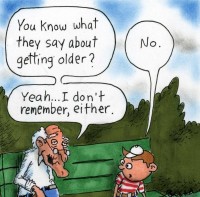 Staying Happy and Healthy is Important 
It's all to easy to sit at home all day and become chair bound and getting physically and emotionally weaker and more isolated. We believe that Walking Football is part of the answer but it takes more than that. 
We all need to be proactive about our health and well being. We are 'fighting the tide' and have to get as physically and mentally tough as we can.
Being of a 'certain age' means that sometimes we find talking about health and emotional wellbeing quite difficult. Below you will find some links to pages which you might find useful. We are not endorsing any sites or products, just giving our wonderful community a choice and voice. 
So let's start with the really important stuff...