We are Troon AFC Walking Football, Cornwall. Check in here, for up to date information or look at our Home Page to find out more.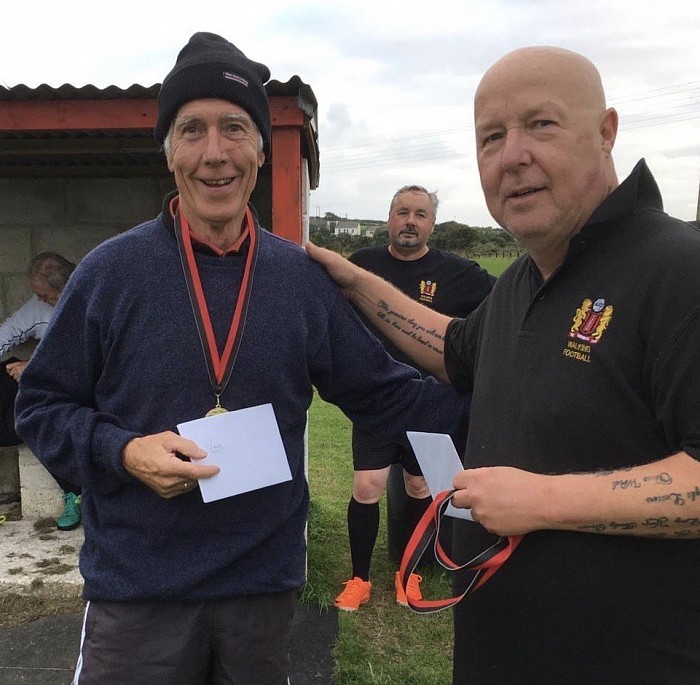 Our very own Vince the Chopper has reached 75 Appearences for the club. Well done and thankyou from all your victims....ahem...friends!⚽️👏🏻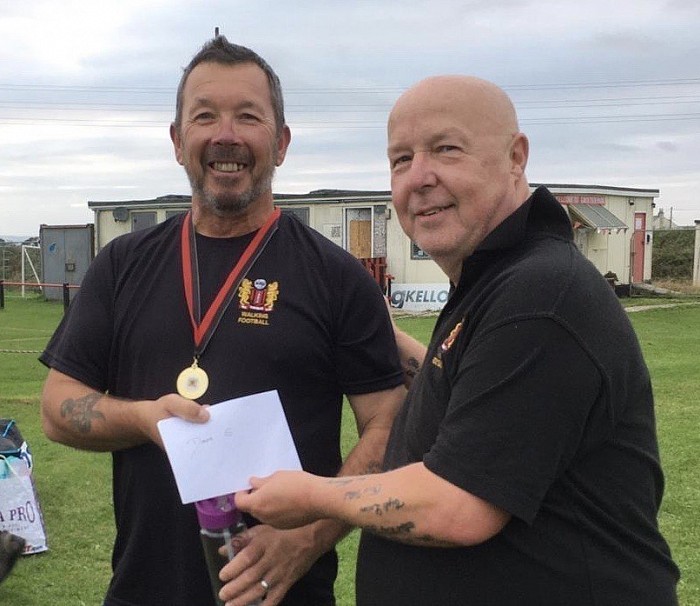 .....and Super ref Dave also reached 75 Appearences for the club. Well done, thankyou and the ball was in!! 👍🏻⚽️🏅
Troon Champions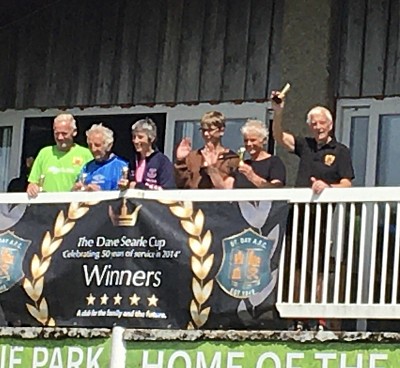 Our wonderful Troon Titans were runners up in the StDay Cup today. Well done to the Titans and to the Trojans who came a close third. Fair play and fun by all.
A huge thank you and well done to all of our fantastic walking footballers at St Day today. Our brilliant Troon Titans (gold shirts) finished as runners up to Falmouth Flames.
A lovely morning of excellent walking football played in a brilliant sporting and friendly manner- an excellent advertisement for the game and a credit to our club.
Onwards and upwards our magnificent Troon army! 
Please check out our tube channels for more pics and videos. 
Looks like Barry and John will be needing to upgrade their trophy cabinets soon😊❤️⚽️
Well done everyone. 👍🏻👏🏻⭐️⭐️⭐️⭐️⭐️
Cllive
St Day Football Festival. Well organised and superb pitches. All pitches marked out by a line marking robot!! Well done to St Day.FC. Fantastic day with so many age groups playing football.
Well done Troon Titans beaten in the final by a good Falmouth side.
It's Official - We are twinned with Troon FC Scotland!
Today, in a lavish ceremony, our Troon AFC Walking Football pennant was presented to Troon FC in Scotland by our Intrepid Explorer, Dave. 
Our heartfelt thanks go to Troon FC Vice President Billy Ingle who accepted the pennant on behalf of Troon FC Scotland, to Dave who took the time to go and represent our club and all of you (and to Mrs Dave for allowing him out for the afternoon). Proper job!👏🏻👏🏻👏🏻👏🏻🎉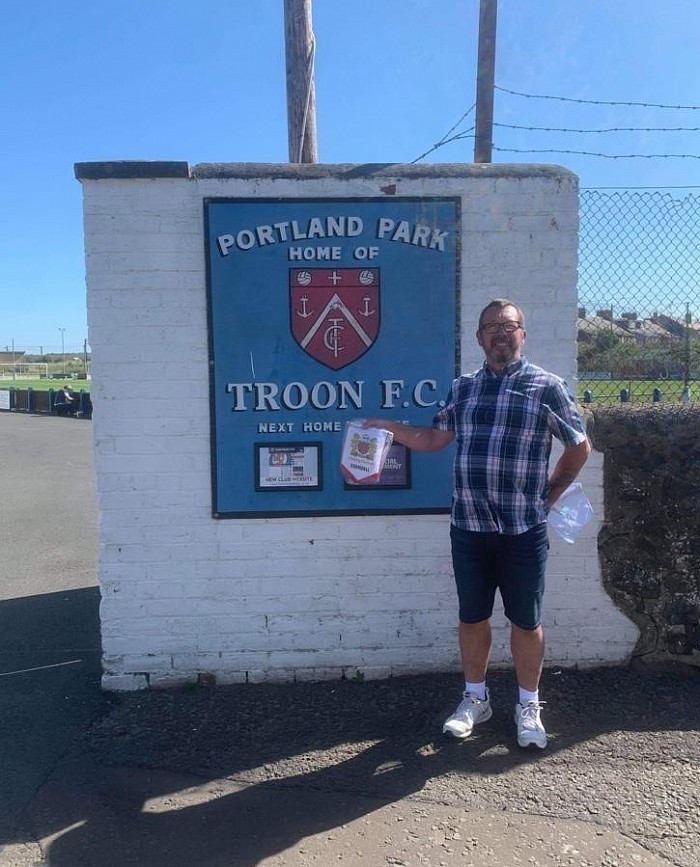 Our Intrepid Explorer arrives at Troon FC in Scotland - 572.5 Miles From home (to translate into Cornish... Thaaat's north of Laansson summ'ere upcountry moy luvver.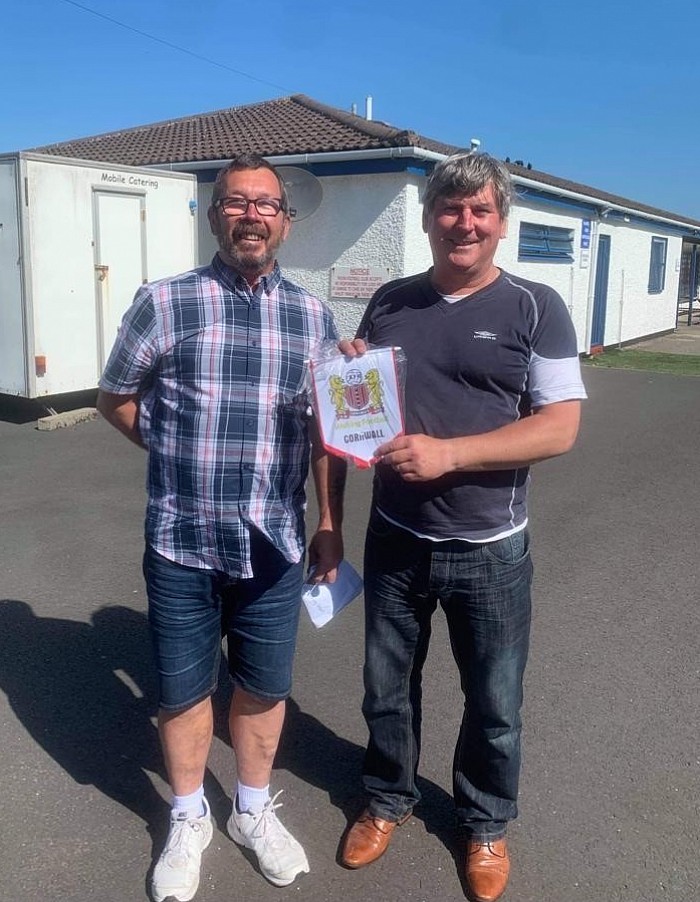 Our pennant is gifted to Troon FC Vice Chair Billy Ingle in a lavish twinning ceremony which involved a break from painting the fence!
This Week's YouTube Videos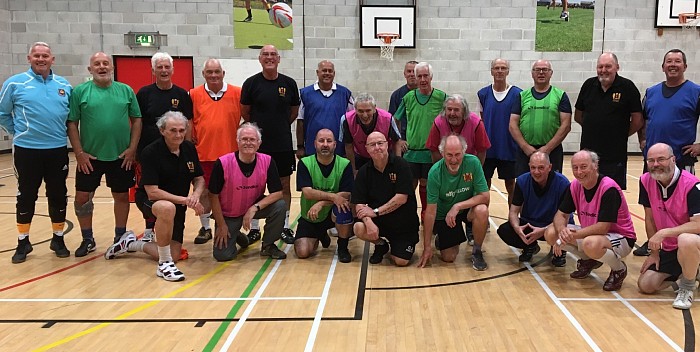 We'll meet again.... Can you name everyone in these pics? Practise the names you know and imagine yourself, when we meet again, giving everyone a great big hello. Banter is one of the things we miss, so what will be your first words to your mates?
First Aid Training for Troon AFC Walking Footballers
Will done and thank you to our intrepid first aiders tonight. We all learned how to save a life and had a good chat about the clubs future strategies. 
And a massive thank you to our very own John Salmon who came along especially to teach us all.