We are Troon AFC Walking Football. Check in here, for the most up to date information or look at our Home Page to find out more. 

And it's liiiiiive!
Lovely to see everyone this fine sunny evening. The friendship is still there and it was wonderful to see your smiling faces. Good job everyone. 
Find photos of the session in the. 'Weekly Gallery' tab of this website. There's too many photos to post them all today, so check back every day this week to see more.
A Friend For Life 
Looking forward to seeing all your friends again? How many of these players can you name? If you come to training next week, are you brave enough to ask people their names, which you may have forgotten, even if you've known them for ages? 
Walking Football Restart Date:
Tuesday 23rd June 
We will update you in full with all of our safety measures before this date. 

Overview : you'll be in a bubble group of five with a designated arrival and departure time. We will stagger arrival and departure times so that the car park is not busy and you'll pass as few people as possible. You will be with the same group every week. This way if someone gets ill, we know who to contact. 
More details to follow.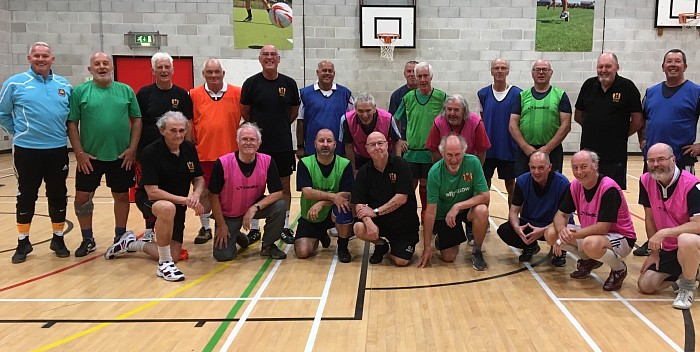 We'll meet again.... Can you name everyone in these pics? Practise the names you know and imagine yourself, when we meet again, giving everyone a great big hello. Banter is one of the things we miss, so what will be your first words to your mates?
First Aid Training for Troon AFC Walking Footballers
Will done and thank you to our intrepid first aiders tonight. We all learned how to save a life and had a good chat about the clubs future strategies. 
And a massive thank you to our very own John Salmon who came along especially to teach us all. 
We're on YouTube!
Click here to go to our new and shiny YouTube channel where you can watch videos of our training and matches. 
Alternatively, copy and paste this link into your Internet browser :
https://www.youtube.com/channel/UCtmz6Ys4t9FRZaDd4du970Q
If you would like help to do this, bring your phone, tablet or laptop to training and we'll show you what to do.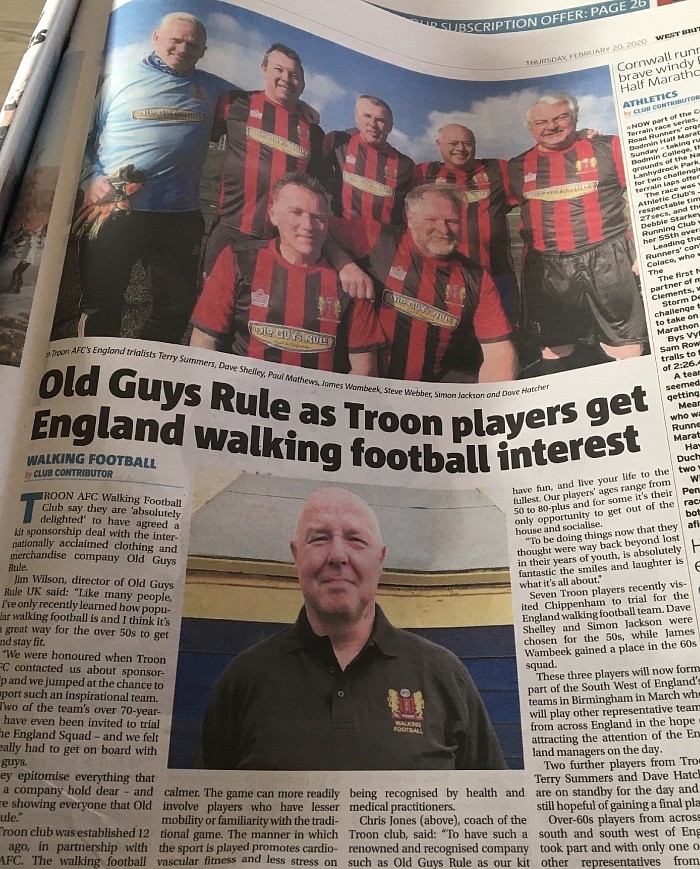 West Briton this week!
Clive Fowkes
Unfortunately no football tonight 12/3. but a really worthwhile evening with practical and informative demonstrations of CPR. Also on the use of the defibrillator. Thanks to the tutor and Chris and Sarah for a very useful and practical evening. Stuff we should all know at our age.
Clive Fowkes
My first night at WF on 19/02. Great session everyone helpful and friendly. Don't knock it til you try it. It's faster than you think.