We are Troon AFC Walking Football, Cornwall. Check in here, for up to date information or look at our Home Page to find out more.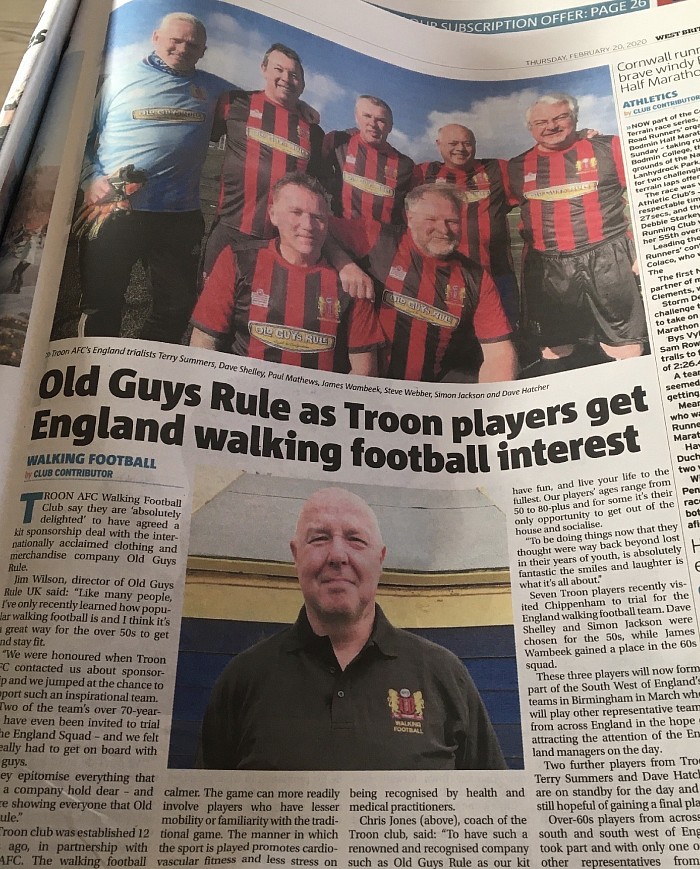 West Briton this week!
Clive Fowkes
Unfortunately no football tonight 12/3. but a really worthwhile evening with practical and informative demonstrations of CPR. Also on the use of the defibrillator. Thanks to the tutor and Chris and Sarah for a very useful and practical evening. Stuff we should all know at our age.
Clive Fowkes
My first night at WF on 19/02. Great session everyone helpful and friendly. Don't knock it til you try it. It's faster than you think.