We are Troon AFC Walking Football, Cornwall. Check in here, for up to date information or look at our Home Page to find out more. 

First Aid Training for Troon AFC Walking Footballers
Will done and thank you to our intrepid first aiders tonight. We all learned how to save a life and had a good chat about the clubs future strategies. 
And a massive thank you to our very own John Salmon who came along especially to teach us all. 
We're on YouTube!
Click here to go to our new and shiny YouTube channel where you can watch videos of our training and matches. 
Alternatively, copy and paste this link into your Internet browser :
https://www.youtube.com/channel/UCtmz6Ys4t9FRZaDd4du970Q
If you would like help to do this, bring your phone, tablet or laptop to training and we'll show you what to do.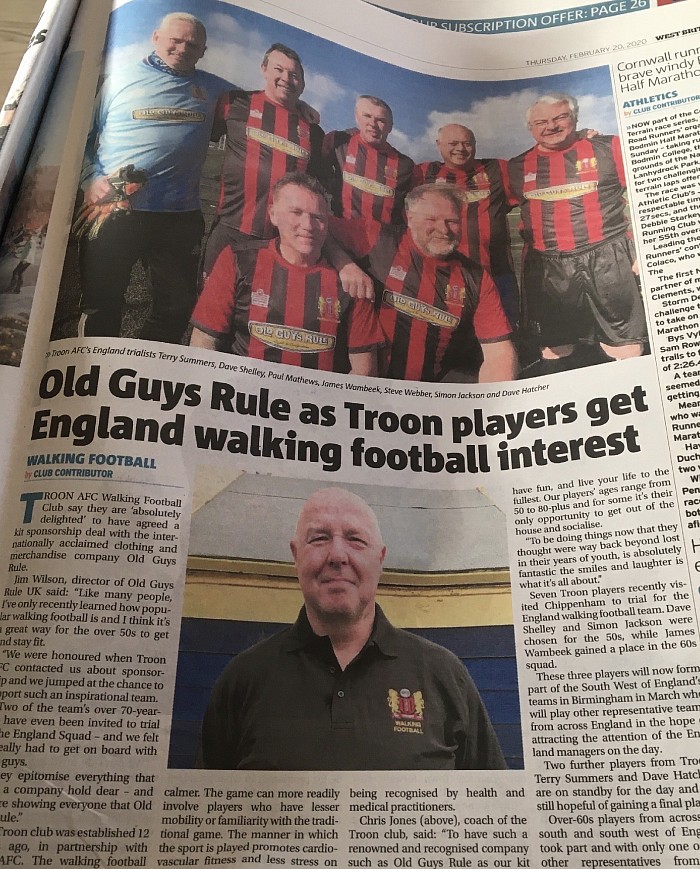 West Briton this week!
Clive Fowkes
Unfortunately no football tonight 12/3. but a really worthwhile evening with practical and informative demonstrations of CPR. Also on the use of the defibrillator. Thanks to the tutor and Chris and Sarah for a very useful and practical evening. Stuff we should all know at our age.
Clive Fowkes
My first night at WF on 19/02. Great session everyone helpful and friendly. Don't knock it til you try it. It's faster than you think.
England Result!
We are absolutely delighted to announce that
three of our players
have made it through to represent the South West of England side in Birmingham at the start of March, with two more on the standby list.
These players will now be up against players from other regional teams from across the whole of England with the opportunity to be chosen to represent England in the Walking Football European championship to be held in Wales later this year.
We will keep you updated as to their progress. Congratulations to everyone who took part and good luck.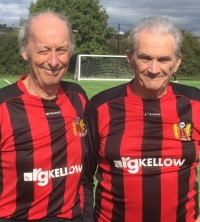 England Over 70s Trial
***ENGLAND TRIALS UPDATE***
Graham's team was unbeaten and Noel scored a goal!  Well done you two. You've done us proud ⭐️👍🏻⭐️
*******
Good luck to our chaps going for the England try outs at Weston Super Mare.  Just enjoy yourself and have fun.  We're all proud of you.