We are Troon AFC Walking Football, Cornwall. Check in here, for up to date information or look at our Home Page to find out more. 

Super sunny Troon training tonight with two new members of the 50 club. Well done Graham and Noel! Look in our Weekly Gallery for more pictures or search for our YouTube channel online to see our videos.
Another amazing (and foggy) session of Walking Football with the return of some more old friends and another member of our 50s club
Have a look at our weekly gallery, Facebook and YouTube channel for more photos and videos of tonight's Training. 
Well done Tom!
This Week's YouTube Videos 
A Friend For Life 
Looking forward to seeing all your friends again? How many of these players can you name? If you come to training next week, are you brave enough to ask people their names, which you may have forgotten, even if you've known them for ages?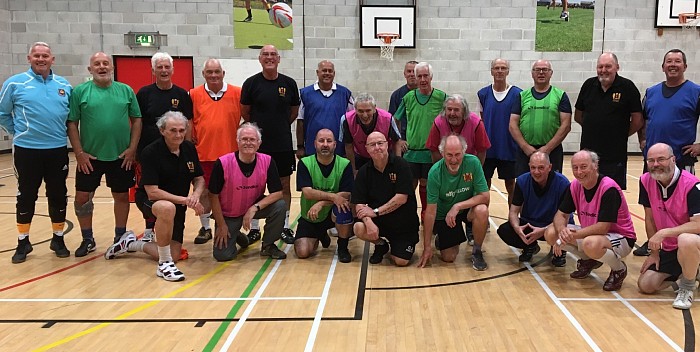 We'll meet again.... Can you name everyone in these pics? Practise the names you know and imagine yourself, when we meet again, giving everyone a great big hello. Banter is one of the things we miss, so what will be your first words to your mates?
First Aid Training for Troon AFC Walking Footballers
Will done and thank you to our intrepid first aiders tonight. We all learned how to save a life and had a good chat about the clubs future strategies. 
And a massive thank you to our very own John Salmon who came along especially to teach us all.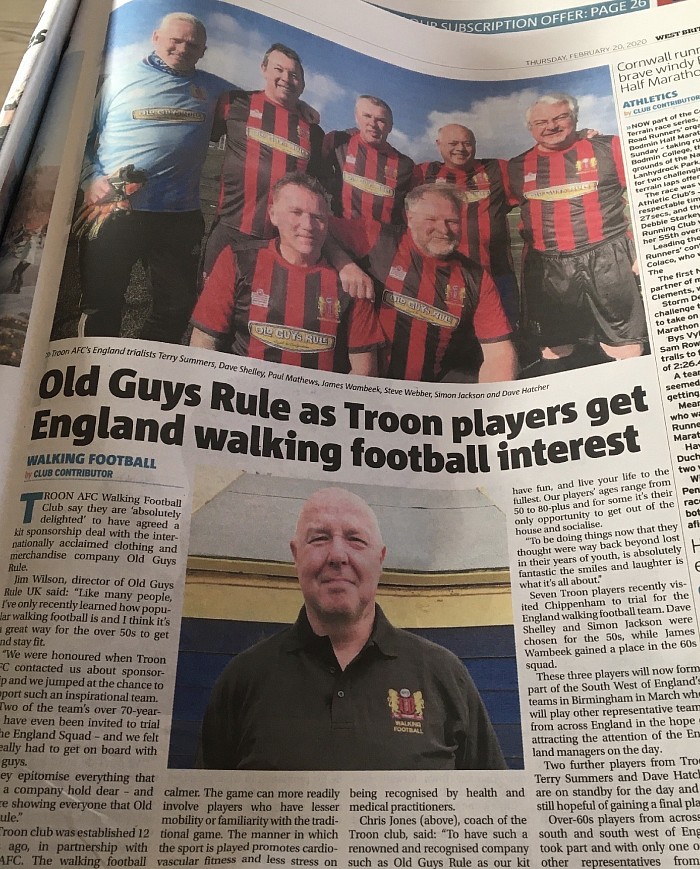 West Briton this week!
Clive Fowkes
Unfortunately no football tonight 12/3. but a really worthwhile evening with practical and informative demonstrations of CPR. Also on the use of the defibrillator. Thanks to the tutor and Chris and Sarah for a very useful and practical evening. Stuff we should all know at our age.
Clive Fowkes
My first night at WF on 19/02. Great session everyone helpful and friendly. Don't knock it til you try it. It's faster than you think.